The MLB is 1 of the 4 major sports in the United States, but is the one sport where attendance is at an all-time low. Baseball's average attendance could drop below 30,000 for the first time since 2003. Last season the average ticket price for all games was $76 per ticket. One of the problems in the league is when fans attend games, they have to pay for parking and around $12 for a beer, not to mention the other high-priced food and beverages, on top of their ticket price. MLB has some other major problems they need to fix which could also improve their attendance, other than lowering ticket prices. The other problems the MLB needs to fix this offseason is the All-Star game, Juice Balls, and the foul ball netting.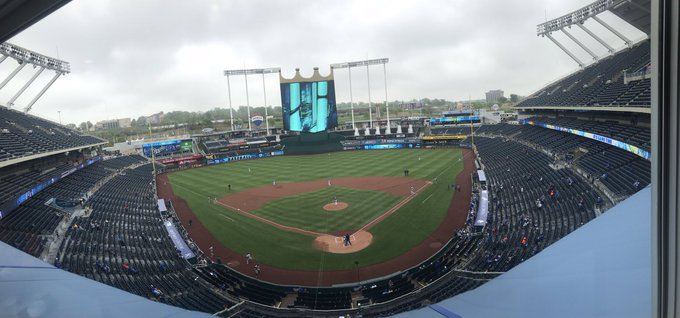 All-Star Game
The MLB All-Star game is an annual game with the "best" of the American League players against the "best" of the National League players. The current problem with their system is they allow the fans to vote for the starters and coaches and players help selection the reserves. This is a problem because big market teams usually have more fans across the country and people want players from their favorite team to make it instead of looking at stats for the season. This season Yankees outfielder Aaron Judge finish 2nd in the fan vote and Twins outfielder Max Kelper didn't finish top 5. This might not be surprising if you just look at the names and not at the stats. Judge at the break had 32 hits and 9 home runs while Kepler had 85 hits and 21 home runs. Another example is in 2015 the Royals were one of the best teams in baseball manage to have 8 players in 1st place in the All-Star voting. Omar Infante had the most votes at second base but was the only major league playing to have 0 home runs and 0 stolen bases. These just that show that the fans don't always vote for the best players. I understand that the MLB is struggling with big names players right now and other than Mike Trout many sports fan struggles to name many All-Star players. Bryce Harper and Manny Machado got 2 of the biggest contracts in history last season and they didn't get voted into the game. When Hall of Fame and contracts depend on All-star appearances baseball needs to make sure they are awarding players that deserve to be in the game and not just make it for their name or that they play for a big-time market. I have 2 solutions to fix this, the first would be since their a stat for everything even who should be in the Hall of Fame or not (JAWS). Then make one for All-Star voting and the player with the highest values make the game. My second solution would be to let the managers and players pick 3 players at each position or even use the All-Star stat and then allow fans to vote from there. This would allow fans to look at stats and who is doing the best, which will allow players from a small market like Kepler reach national attention for his success this year. This could help attendance by if a small market team or a team that not doing good come to a ballpark people could want to go see that game for a player on the other team.
Juice Balls
Another current issue baseball is having is pitchers like Justin Verlander have quoted that they believe baseball is Juicing baseball to make them go farther. Verlander has quoted that he believes this since the MLB has bought the company Rawlings who makes the baseballs for MLB. As well as the MLB commissioner Rob Manfred has said he wants more offense in baseball. This season there have been more home runs then ever, MLB is on pace to finish with 6,668 which will destroy the 2017 home run record. The home run twins are on a home run terror this season and currently on pace for 311 which will be the most in a single season history, after a season a year ago finishing 23rd in the league in home runs. The Bomb Squad (twins) have 7 guys with at least 15 home runs as Kepler leads the way with 25 bombs. Another example of home runs being hit more than ever this season is the MLB home run derby. The home run derby was on the most talk about in history and one of the best moments in baseball this season. It saw 312 total home runs hit, 23 by winner Pete Alsonso which is most in a final round. As while as Vladimir Gurrero Jr hit a total of 91 dingers. There was also the first-ever tie-breaker in the new bracket format which started in 2015. Joc Pederson and Vlad both broke for most home runs in a single round with 29. In the tie-breaker, Guerrero and Pederson tied with eight home runs, then matched again with one home run in a three-swing swing-off, before Guerrero prevailed in a second swing-off by a score of 2–1. The MLB has seen a ton of home runs hit this season and it may be for the better. The Twins attendance went from the bottom of the league last season to the top 1/3 of the league this season with their home run explosion. If the MLB is juicing the baseball it is good for baseball, during the steroid era baseball saw was the most popular it has been in recent years. People want to see home run when they go to a game, and if home runs continue to be hit at this pace for the next few season MLB attendance will continue to grow again. If MLB isn't juicing the baseball that just means these young players have power and have learned to hit for power and not for contact. Either way, this season of offensive explosion is good for baseball.
Foul Ball Netting
A 2014 analysis by Bloomberg found 1,750 fans were injured each year, primarily by foul balls and broken bats. Which is about 2 every 3 games which are more than batters getting hit by a pitch in a season. This is the biggest problem the MLB is currently facing and probably the easiest to solve. Last year, MLB approved a rule that would make teams extend foul ball netting to the far end of the dugouts before this season but it needs to be to the foul pole. Baseball has gotten away from lawsuits from these injuries since the "baseball rule" is in place, which is on the back of tickets fans purchase has an "assumption of risk" doctrine. The Chicago White Sox will be the first team in American baseball to extend it to the foul poles. Current baseball fans are worried about the netting blocking their view and fans should pay attention to the game to avoid getting hit. If you see anything on twitter about foul balls hitting someone or someone catching one. The replies will most likely be loaded with twitter trolls saying we don't need to move the netting that people just have to pay attention or get off their phones. and get The same twitter trolls that have less than 100 followers and sit around all day tweeting at random people that probably can't stay off there phone for a 3-hour game. The youtube video below is from Real Sports with Bryant Gumbel as he tests out how quickly a baseball can hit you in the stands. Even if you are playing close attention Chicago Cubs' Jason Hayward said Wednesday he wished there was netting around the entire park for safety's sake. "People don't realize how hard it is to react to a baseball, We go through that. I know they don't get it. But it's that hard to react to it." The ballparks are slow to change this rule because the tickets that would be involved are usually expensive and they don't want them to drop from upset fans. But, at the end of the day, it is the only solution for young to old fans safety. With the low attendance, baseball is having nowadays it is important to keep the ones that come to the games safe. Having the netting pole to pole is successful in the Japanese baseball stadium currently has netting pole to pole and when a ball clears it ushers blow whistles and horns to alerts fans. Baseball has gotten away from this issue for a while with their "baseball rule" on tickets but after Albert Almora Jr. hit a 2-year-old girl with a foul ball on May 28th and he was devastated during the at-bat. The Astros have responded to Almora foul ball incident by extended the nets to the foul pole on their next home game August 19th. Fans need to be aware of how serious this situation is and that watching through a netting isn't as bad as getting hit in the face by a ball hit 100 mph. Over time the netting will change and eventually be the best for fans watching the game and as well as protecting the fans from baseballs. More fans will go to games if they don't have to fear that if they aren't paying attention for a second that a ball won't hit them in the face and have permeant damage. If fans can feel safe at a game with friends and have some drinks out in the nice weather that will help baseball attendance. More teams need to follow in the White Sox and Astros footsteps before another kid get hurt or someone dies from being hit by a foul ball.