The NFL season is half way over after Week 9 and their have been plenty of surprises in the league. Many starting QBs been bench or injured for significant time. Well half the season have been filled with Antonio Brown drama and complaints about the referees. My Midseason review i'll go through what I got right in my preseason prediction, what I got wrong in my preseason prediction, and a personal letter to Jimmy G and the 49ers.
What I got Right
Young QBs- This season is defiantly been a season to watch for young QBs in the league with many QBs injuries, and Mariota, Dalton benching. Many young Qbs are playing well enough to not worry about there job next season but with many struggling and other getting younger, it only time till the QB class keeps getting younger and younger.
Vikings– The Minnesota Vikings started 2-2 and the state of Minnesota was up in arms with Kirk Cousins. While Dalvin Cook was running his way to the top of the league in rushing yards, Kirk wasn't getting the job done. Since then Kirk has the highest QBR in the league and has been dominating secondaries. It will be a close race with the Packers for the Divison Title but Vikings new dynamic offense and stud defense will give them a chance.
Saints– The Saints lost their star QB Drew Brees for 5 weeks and many thought they would fall out of the playoff race. Luckily for the Saints Teddy Bridgewater filled in nice going 5-0 and with the Falcons being bad, the Bucs, and Panthers playing around .500, Drew Brees and Kamera will be able to cruise to another Division Title.
Cowboys- This one is close with the Eagles playing well enough to make it a race with them boys. I'm still going with Dak, Zeke, and Cooper to win the division but this one could be decide in the last few weeks of the season. The Cowboys started out strong with huge wins but then fell back to the middle of the pack.
Seahawks- Russell Wilson and the Seahawks have been great this season but will likely be a playoff time since the 49ers are looking unstoppable. Russell Wilson is making his case for MVP and the defense is usual Pete Carroll defense and the Hawks will be back in the playoffs.
Patriots- The Patriots are looking unstoppable like their 2007 undefeated season. The Patriots defense is playing better then anyone in the world and with Tom Brady on offense they are good. The Patriots will be the first team to clinch playoff berth with their terrible division.
Chiefs- I pick the Chiefs to make the playoffs and they will easily win the divison again. I didn't think Mahomes and the Chiefs weren't going to be unstoppable like last year but they have been pretty close. Chiefs defense is bad and hasn't been able to help the offense much, and Mahomes missing a few weeks will hurt them but they will still cruise into the playoffs.
DROY- I pick Nick Bosa, who I said was the best player in this draft class and has been living up to the hype. Nick Bosa will receive every vote for this award playing on the best team in the NFC and racking up sacks. If him and his brother Joey can stay healthy they will terrorize lineman for years to come.
What I got Wrong
Browns Hype- I was all about the Browns before this season with Baker Mayfield and OBJ coming to town. The Browns have turn into unwatchable this season despite all their stars and Myles Garett playing. I do believe that Baker is still the guy just need to go through a learning curve with new coach Freddie Kitchen. Baker stats doesn't look good but if you watch all his interception, you can see that some are miscommunication and others been tipped or deflected. Baker is just going through a sophomore slump and will be back next season.
Giants Offense- The Giants offense has been better then what I expected with so many injuries and Eli Manning/Daniel Jones at QB. They aren't great but they aren't the worse thing to watch this season. The Redskins, Dolphins, and Bengals have been awful to watch and shouldn't be allowed to be on TV.
MVP- I picked Drew Brees to win MVP, but a broken thumb will put that to rest. The Saints have been good and the 40 year old QB will go another year without the title. I was right that Mahomes isn't putting up the numbers like last year but he still playing at a Elite Level. My new pick for MVP is Russell Wilson who is playing spectacular up in Seattle and leading that team to a playoff spot.
OPOY- Ezekiel Elliot hasn't been bad this season, but hasn't been Player of the Year good. Christian McCaffrey is no doubt offensive player of the year with his catching ability and running style in the open field. McCaffrey should be getting MVP votes and unlike the Defensive player of the year award, this one isn't up for grab.
OROY- Dwayne Haskins has not taken over the job in DC, even with Case getting injured. The Redskins has been bad, bad and even fired their coach already. The Race is now between Josh Jacobs, Kyler Murray and unsung hero Gardner Minshew. Minshew a 6 round pick that has taken over the world with Minshew Mania. Murray and Jacobs have been good as while but on bad teams and not having the hype like Minshew. I'm all about Minshew and he is my pick for ROY.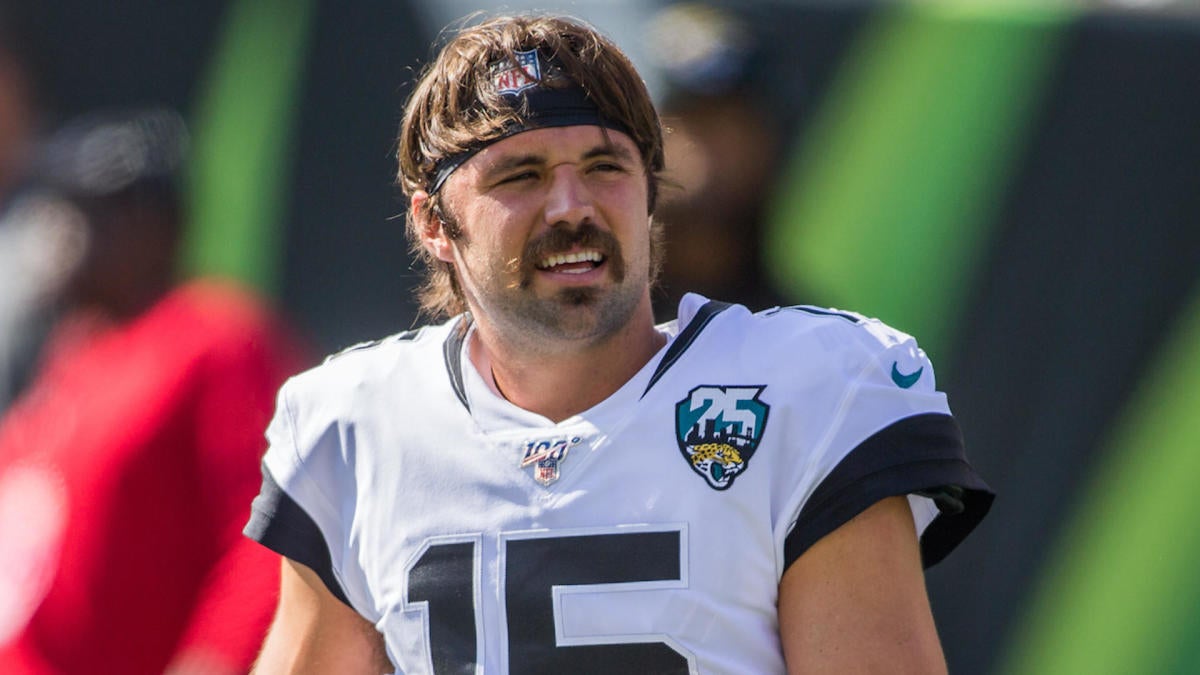 Chargers- I was high on the Chargers despite all the injuries and Melvin Gordon contract disagreement. I thought Phillip Rivers, and Joey Bosa could led the Chargers until they got healthy and the Chiefs wouldn't be unstoppable like a year ago. I thought they would be better the Raiders and compete for the West title.
Rams- I picked the Rams to win the West, and they have been bad. I didn't expect the team that was in the Super Bowl to be outside of the playoff picture in Week 9. I thought they weren't going to be as good as last year with Todd Gurley beat up and Jared Goff being overrated but not in third place in the West.
Bears/Steelers- The Bears and Steelers are the same story, I pick both of them to make the playoffs with a wildcard spot. I didn't think either would be that good but thought they would be good enough to make the playoffs. Steelers got rid of Antonio Brown, and Le'veon Bell and I thought their problems would go away but with Roethlisberger getting injured it will be a long year. For the Bears their offense isn't as hot as last year and the defense hasn't been able to hold the leads. Trubisky has been bad this season, and a miss field goal cost them another game.
Colts- I wrote the Colts off when Andrew Luck surprise retirement but, Brissett has prove me wrong. This team isn't the same as a few years ago when they went 4-12. Quentin Nelson has help improve the o-line by a ton, and Darius Leonard is the leader of the Defense. The Colts and Texans will be a close race for the divison title.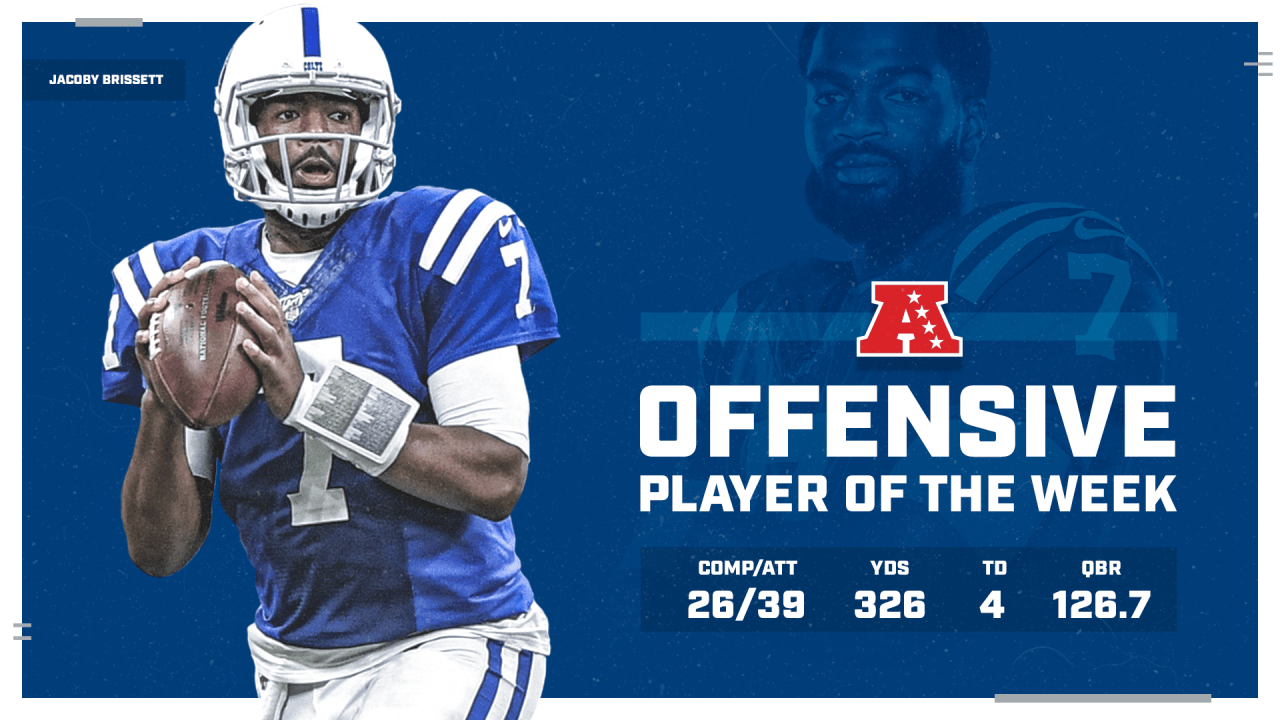 I'm Sorry…………Jimmy G
I'm sorry to Jimmy G and the 49ers, for giving them the love I wanted to. I wanted to pick them to win the west over the Rams and the Seahawks but, I didn't believe it was the year it was going to happen. I pick Jimmy G to win Comeback player of the year after tearing his ACL a year ago and currently 16-2 as a starter in his career. I also pick Nick Bosa to win Rookie of the Year and he been playing above that level even considered a favorite for defensive player of the year. George Kittle, Trevor Coleman and newly acquired Emanuel Sanders with help Jimmy G offense. Dee Ford, Deforest Buckner, Solomon Thomas, Jimmie Ward, Richard Sherman along side Nick Bosa will continue to be one of the best defense in the league.