Every World Wrestling Entertainment (WWE) wrestler has their own finisher move that most often ends the match with a WOW factor. Wrestlers are known for there finisher move and few of them even have their name in them. Looking at each wrestler on the current roster I put together a list of the Top 10 current finishers. Many factors were in place in these rankings, which include the hype for the move, difficulty of the move and style points.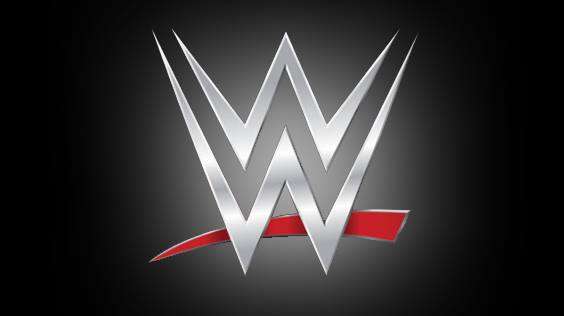 #10 Caterpillar Elbow Drop- OTIS
I know this finisher isn't as popular as the others on this list but its a personnel favorite. When Otis's opponent is on the ground and Otis looks around everyone knows what's coming. Otis a 330 lbs man doing the worm is pretty awesome to see and then an elbow drop onto the opponent. I don't know many guys over 250 lbs that can do the worm so that alone allows it to land on this list. He also gets style points for the hyping up the move before he does it.
#9 Skull Crushing Finale- MIZ
The Miz skull crushing finale sure ends any match as he slams his opponent face into the mat. A move that can work outside of the WWE ring as you make your opponent trip over you and slam their head into the ground. The Miz is great at promos and hosting Miz TV but can sure end a match with his top 10 finishers.
#8 Curb Stomp- Seth Rollins
Seth Rollins Curb Stomp is a finisher he can keep doing as many times as he wants. As he stands ringside and as his opponents on the ground getting up. He stomps on the opponent's head or back and slams them back into the ground. Rollins also hypes up his move as he stomps in the corner to "burn it down" and ends his opponent. Rollins stomp is a top 10 finisher as he loves to use it to end matches.
#7 Sister Abigail – Bray Watt "the Fiend"
Bray Watt Sister Abigail is a homage to who looked after Bray and help him get to where he is today. He takes his opponent in his arm and then kisses them on the forehead and slams them into the ground sending them to the underground. Like many finishers, it ends the match and the opponent is out on the ground. This is a top move because you know when you are in that position you are in trouble and the end is near.
#6 Phenomenal Forearm – AJ Styles
AJ styles the phenomenal one as he presents himself as loves to do his phenomenal forearm finisher. This move is pretty difficult as he stands outside of the ring he jumps onto the top rope and then launches himself into the opponent striking them with his forearm. This is a top finisher since not everyone is capable of doing it and it goes with his WWE character.
#5 619- Rey Mysterio
Rey Mysterio being smaller then most wrestlers had to have a finisher with style and flying around. The 619 pays homage to Rey hometown he gets his opponents stuck on the second rope and then swings around and kicks them in the face. Most often he jumps back in over the rope and pins the opponent to win. Rey has been a long time fan favorite and this finisher is one reason why.
#4 F-5 – Brock Lesner
The former Wrestler and football player Brock Lesner has plenty of muscle to throw people around. Brock F-5 he picks his opponent up and puts them over his shoulder and then throws them sideways making them land on their face. Brock has done this move multiple times to enforce his power over others. Brock can do this move at any time and it can sure do damage to his opponents.
#3 Trouble in Paradise – Kofi
Kofi Kingston is known for his high flying athleticism in the ring and his finisher Trouble in Paradise showcase it. He can either clap to hype it up or can pull it out of nowhere as he does as 360 flips kicking his opponent in the face. This landed high on the list for the eliminate of surprise and the difficulty of landing the kick to the opponent.
#2 Spear – Roman Reign
I know many wrestlers have had this finisher and its not very creative its still one of the best in the world. Roman does a great job hyping it up and just launching himself into his opponent tackling them. He can take down any opponent with this move and tackling them into any object. The best is when he does it as a reversal and just ends the match. It probably the football player in me but this is 2nd best move in WWE at the moment.
#1 RKO – Randy Orton
The best finisher is easily Randy Orton RKO the 3 most devastating letters in all of sports. The Viper can strike at any time by jumping toward you and striking your head to the ground. The RKO has it all whether the viper sitting there ready to strike or striking the opponent out of nowhere gets every fan excited. The RKO is Randy Keith Orton initials meaning no one can copy this move and will go down as an all-time best.