NBA free agency started on July 1st and this season was bigger then ever. After the first week of free agency teams have spent nearly $4 billion on player contracts. Big names like Kevin Durant, Kyrie Irving, Klay Thompson and Kawhi Leonard were all up for new contracts. 1/3 of the players that made a All-NBA team change teams. This summer is one of the craziest in NBA history, with many stars moving and Durant/Iggy leaving the Warriors dynasty. It seems like since Kawhi and the Raptors took down the Warriors, the balance of superstars is restored in the NBA. While every NBA fan was checking twitter every minute for a Woj Bomb from Adrian Wojnarowski.
Winners
Brooklyn Nets- The Nets made a terrible trade in 2013 to get Kevin Garnett and Paul Pierce past there prime giving up multiple first rounds picks. Kevin Garnett and Paul Pierce made little impact and put the Nets in a hole for years. The Nets took on bad contracts to acquire draft picks back and got some young players to grow into playoff contenders last season. Finally having money the Nets got Durant and Kyrie to Brooklyn to team up with their young core. They also got Deandre Jordan to become the 3rd big star. The Nets also have solid role players in Chris Levert, Jarret Allen, Joe Harris, Spencer Dinwiddie, and Allen Crabbe. They also traded D'Angelo Russell for a future first round pick. Now it is up to Kyrie and Durant to led the Nets to the finals. The Nets landed two of the biggest names in free agency and manage to land them over crosstown rival Knicks, time will tell if this new duo can bring them to the promise land.
LA Clippers- The Clippers made the biggest splash of the summer in the middle of the night July 5th. All week every said Kawhi was going back to Toronto or going to the Lakers, as Kawhi was the last big name to sign. Kawhi decided to go home to LA but go to the other team in town and not Lebron's teams. Kawhi Leonard decided to leave the team that he just won the NBA finals with and was the Finals MVP, but wanted to go home and wanted the Clips to get another star. Clippers went all in trading away their young star Shai Gil Alexander, Danilo Gallinari and 5 first round picks for MVP Finalist Paul George. George and Kawhi will play with bunch of young guys that made the playoffs as well as brought the Warriors to 6 games with KD. Clippers Owner Steve Ballmer hopes this new duo with the solid role players they have will have more success than Lob City did.
Utah Jazz- Utah started their off-season trading for veteran Mike Conley to replace Ricky Rubio. Mike Conley is finally out of Memphis and be will able to compete for a playoff contender instead of continuing to help the Grizzlies rebuild. They also added sharpshooter Bojan Bogdanovic who will be a key piece next to Joe Ingles and Donovan Mitchell. The Jazz also added Ed Davis, Jeff Green and Emanuel Mudiay who will improve Utah's bench. A playmaker like Conley and Mitchell surrounding by shooters Ingles and Bogdanovic and Defensive player of the Year Gobert makes the Jazz a dangerous team.
Anthony Davis Trade- The Davis trade was a win-win for both sides and they look at the future. The Lakers landed Anthony Davis, and manage to sign Danny Green, Demarcus Cousins, Rajon Rondo, Javale McGee, Quinn Cook, Alex Caruso, and Jared Dudley. Even though the Lakers missed out on the Kawhi Leonard sweepstake they manage to land key pieces around their stars of Lebron and Davis. For the Pelicans they start there rebuild but got the right mix of young talent and veterans to make a run for the playoffs. Pelicans landed Lonzo Ball, Brandon Ingram and Josh Hart in the Davis trade to team up with Jrue Holiday and Jahlil Okafor. On Draft night they landed Zion Williamson, Jaxson Hayes and Nickeil Alexander-Walker. As well as David Griffin added veteran players J.J. Reddick and Derrick Favors to add to the mix. David Griffin making great moves in his first season in New Orleans.
Portland Trailblazers- Portland Trailblazers made my favorite move of the offseason. Even though they lost Seth Curry and Mo Harkless, they traded for Hassan Whiteside. Whiteside is on his last year of his contract but I like him teaming up with Lillard and McCollum as they can get buckets and Whiteside can dominant down low. As well as trading for Whiteside, Portland sign Lillard to a 4-year extension. Lillard led the Trailblazers past the Thunder last season in the playoffs and Whiteside hopes he can help them take the next step.
Losers
New York Knicks- The Knicks have been hard to cheer for the last decade and after this offseason it won't get much better. Knicks traded away Porzingis to have cap space for 2 max players. The Knicks' biggest signings were Julius Randle, Taj Gibson, Reggie Bullock, Elfrid Payton and Bobby Portis. They wanted to use their money for bigger names but that is what they got stuck with. The Knicks could look like geniuses with not wanting Durant because his future is uncertain with his achilles injury. They also give all there free agents 1 year plus a team option contracts in hope that they have the ability to sign 2 max players again in the coming years. The Knicks did draft RJ Barrett who will be a star in the league and have solid young players around him, so be patience Knicks fan your time will come eventually.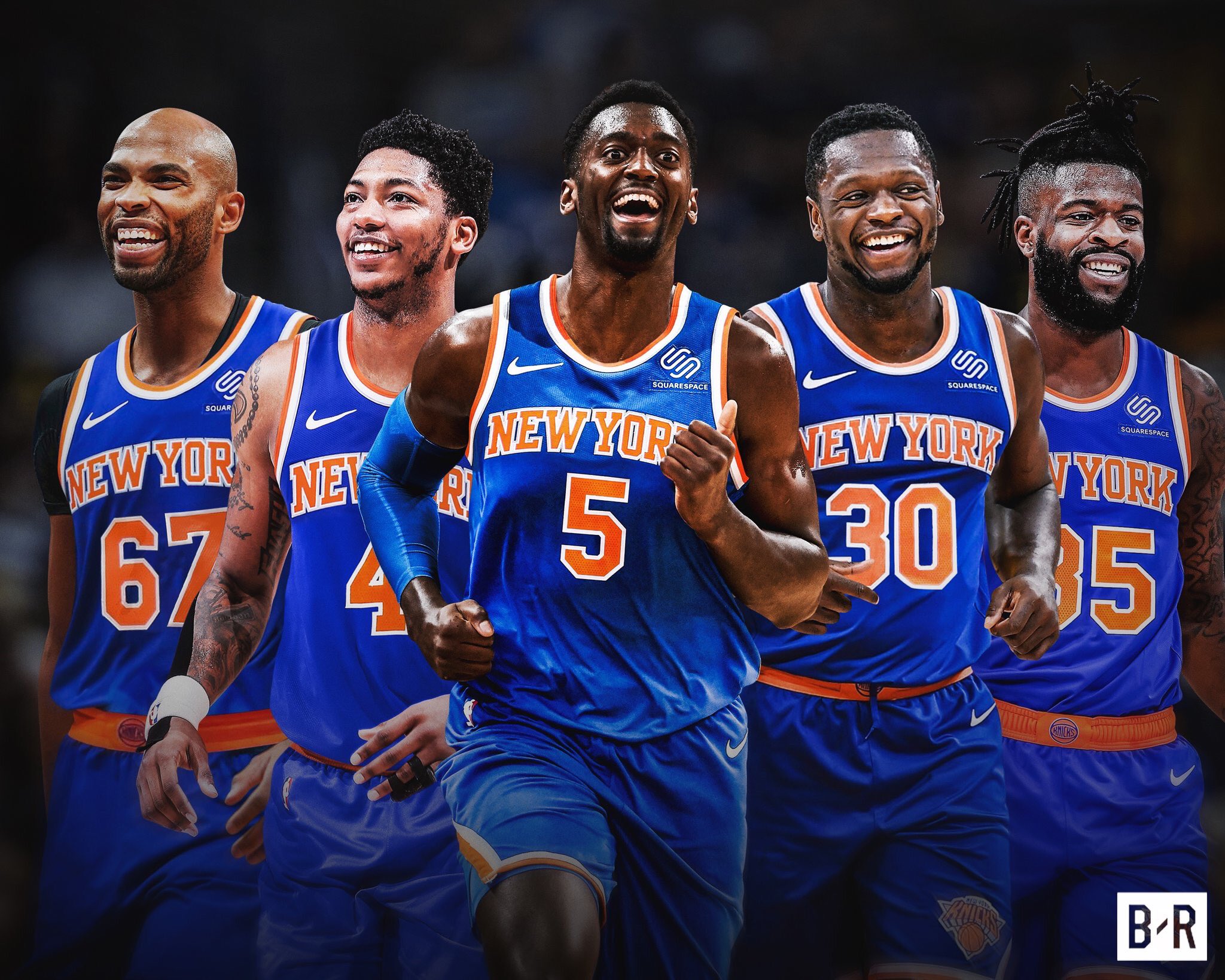 Orlando Magic- Orlando ended their playoff drought and decided to overpay the players they have. Nikola Vucevic the team all star resigned for 4 years 100 millions, which is questionable where they have last year lottery pick Mo Bamba behind him and many other centers were going for cheap. They also over sign for Terrance Ross and Al-Farouq Aminu, 2 role players that got starters contract. Orlando needs a point guard and didn't decide to save money for that. Last year, they traded for former number 1 pick Markelle Fultz who future is up in the air as well as rumored to get Frank Ntilikina another lottery bust. Orlando has some young pieces and a few stars in Aaron Gordon and Vucevic but needs some guards to continue their playoff success.
Jimmy Butler- Jimmy Butler turn down a max contract and wanted to get traded to Miami. This is a weird move since Butler has publicity said he wants to play for a contender and thats why he didn't want to be in Minnesota anymore. Butler stepped up in the playoffs when Simmons and Embiid took a back seat. Butler gets to be the star for his team in South Beach and this could look like a good move if Miami gets Bradley Beal or Russell Westbrook. Hopefully this drama queen is done throwing a fit and is where he wants to be now.
Bobi and Tobi- The NBA best friendship comes to an end when Boban Marjanovic signed with Dallas and Tobias Harris resigned with the 76ers. The Duo has their own show on ESPN the Jump and was rumored to be in Bad Boys 3 together. They became teammates in 2016 on the Pistons and spent two seasons there. During the 2018 season they were both traded the Clippers in the Blake Griffin trade and then a year later they were both traded to the 76ers. These two formed a friendship on and off the court and will be truly missed by friends.
TBD
Philadelphia 76ers- The 76ers made plenty of moves this offseason and I don't know if they were good or bad. The got rid of drama queen Jimmy Butler and J.J. Reddick but manage to land big man Al Horford and Josh Richardson in the Butler trade. Ben Simmons need to improve his 3 point shooter since Philly wants to give him a max deal. Philly starting lineup looks like Simmons, Richardson, Harris, Horford and Embiid will be an interesting lineup and i'm curious how it works out.
Russell Westbrook- Westbrook could look like a loser since OKC traded Paul George away and looks like they are in rebuild mode. George is the second big name to leave Westbrook and OKC as it makes Westbrook look bad that no one is staying longterm. The Former NBA MVP Westbrook could get moved to a playoff contender in which he can help them compete for a finals. Rumors have said that Minnesota, Detroit, Orlando, and Miami all been interested in the triple double machine.