The NFL Draft held on April 25-27 in Nashville, Tennessee, which has 7 rounds for NFL teams to select who they think is the best player for their team. I'll tell you which teams had the biggest steals and which one were the biggest reaches from round 1. Also some interesting facts from the first night of the draft. I do hope the guys I say are reaches prove me wrong, and become stars because they have a once in a lifetime opportunity. I'm just going off what I seen from these players in college.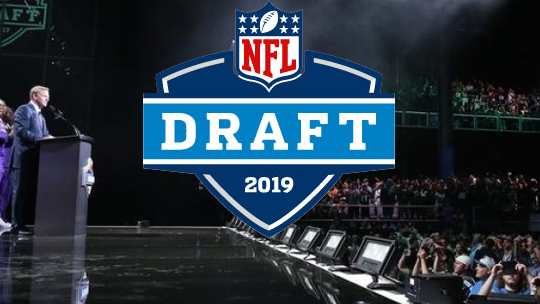 Steals
Jacksonville Jaguars- Josh Allen pick 7
Josh Allen was the third best player on Mel Kiper's Big Board and fell into the Jaguars lap at 7 with a couple bad picks ahead of them. Josh Allen can step in and play right away and help the Jaguars defense get back to the playoffs from 2 seasons ago. Jaguars could have gone with tight end TJ Hockenson to help out Nick Foles, but they went with the best player on the board which is never a bad option.
Buffalo Bills- Ed Oliver Buffalo Bills pick 9
Ed Oliver at one point was predicted to be the number 1 pick until Nick Bosa prove to be the proven pass rusher. Ed Oliver is one of the most athletic defensive lineman in this draft loaded with front 7 players. Ed Oliver played for a bad system in Houston as well as comparison to Aaron Donald hurt his value. If Ed Oliver is half the player Aaron Donald is, he still will have a pretty good career. Ed Oliver will fit in Buffalo and become a favorite for defensive rookie of the year.
Pittsburgh Steelers- Devin Bush pick 10
Pittsburgh was the only team that move up into the top 10 and got what they needed. Steelers look to get back to the playoffs and move on from the Antonio Brown and Le'veon Bell drama. Bush will play right away and fill in for Ryan Shazier who they haven't got a replacement for since his injury. The Steelers gave up the 20th pick, 52nd pick and a 2020 third but it will all be worth it for Bush to fit in perfectly on defense.
Washington Redskins – Dwayne Haskins 15th pick
The Redskins got the third best QB in the draft (Lock, Grier) at 15 and didn't have to move up. Even though the Redskins didn't want to pay Cousins, Smith broke his leg which might end his career, and traded for Case Keenum. They needed a QB and even though Haskins only played for one season he will step in for starting time. Haskins has a ton of potential and the Redskins need him to grow into a star soon.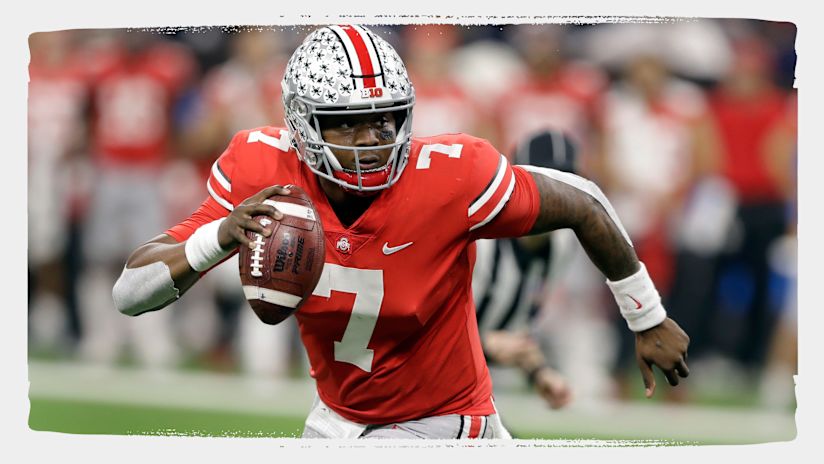 Reaches
Oakland Raiders- Clelin Ferrell pick 4
Jon Gruden what are you thinking? I understand that Ferrell might fit in the system better than Josh Allen, Devin White, and Ed Oliver but to take him at 4 is terrible. After you trade away Cooper and Mack you take Clemson third wheel. Ferrell is a great defensive player but his teammates Wilkins and Lawrence are better. At the 4th pick you draft the best player on the board or trade back if you believe Ferrell is the best for the Raiders. Gruden save himself by drafting the best running back in the draft at 24 Josh Jacobs and Safety at 28 Johnathan Adams to complete there first round. If Ferrell proves to be a defensive star and get after the QB than Gruden is a true mastermind.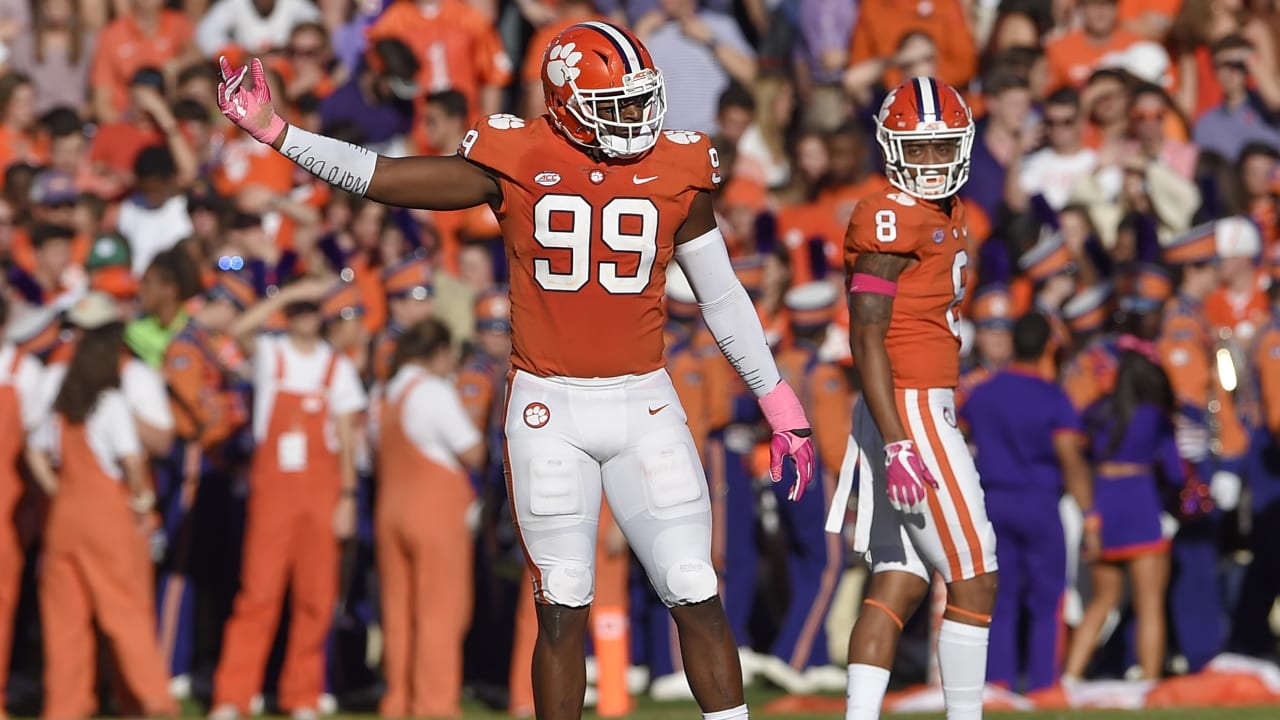 New York Giants- Daniel Jones pick 6
New York, Come on Man. You trade away OBJ and let Landon Collins go and then you make the worse pick in the draft in one offseason. Daniel Jones need time to improve and you can't win with Eli. Giants had ton of options and pick the worse one. Daniel Jones didn't do anything at Duke and was barely mention until the Combine and Pro days. Giants should have traded their second round for Rosen who would be the best QB in this draft, or waited for Jones or Hankins at 17. The Giants should have went with a defensive star at 6 with Josh Allen or Ed Oliver. The Giants would have won the draft if they drafted Josh Allen, one of the top linebackers to go along with Dexter Lawrence who will help the D-line and top corner Deandre Baker. With that possibility you can trade for Rosen or draft Drew Lock or Will Grier in round 2. The Giants swung big for Jones and hopefully for them and their fans its a homer not a miss.
Green Bay Packers – Rashan Gary pick 12
After watching many Michigan big ten games I always thought why is everyone talking about Gary and not Chase Winovich. Winovich stats were better every year of college and had way more heart on the field. Gary was the number 1 recruit in the country coming out of high school and been rolling with his athletic ability through college. He has top-10 athletic ability in the draft but with all the talented defensive playmakers in the draft and a shoulder concern he should have fallen more. Gary should of gone later in the first round and the Packers have bigger needs with only 1 lineman off the board and Aaron Rodgers need some help on offense.
Houston Texans- Tytus Howard pick 23
Deshaun Watson got sack more than anyone in the NFL last season and from that the Texans need O-line. A 6-5 322 lbs tackle is the size you dream of for a tackle in the NFL, but they got the wrong guy. With only 3 lineman off the board and many big name lineman still available the Texans went with Mel Kiper Jr. 70th overall player.Tytus Howard could be a top NFL lineman, but he played for Alabama State who don't play much for competition compare to Power 5 schools. The Texans need him to play right to protect Watson and Howard need time to adapt to NFL talent. Hopefully Howard can play right away and protect Watson because he needs it.
Interesting facts
Kyler Murray to the Cardinals made it 1st time in NFL history that one school Oklahoma had back to back 1st overall picks, as well as heisman winner. Cardinals also became the first team in history to draft a quarterback in back to back drafts.
Clemson defensive lineman Clelin Ferrell, Christian Wilkins, and Dexter Lawrence become the second trio (NC State 2014) of defensive lineman to be drafted in the first round of the draft. There still two more defensive lineman from Clemson looking to get draft, Austin Bryant, and Albert Huggins. They called themselves the Power Rangers.
Josh Allen was selected with the 7th pick of the draft to the Jaguars. He plays defensive end/outside linebacker from Kentucky. Last season the Buffalo Bills selected Josh Allen with the 7th pick, he plays QB from Wyoming. I bet two guys will never be selected with the same name and same pick in two drafts again.
Iowa teammate TJ Hockenson to the lions and Noah Fant to the Broncos became the first tight end duo to be drafted in the first round. They also were the only tight ends select in round 1, and Hockenson was the first in the top 10 since Eric Ebron to the Lions since 2014.
Nick Bosa to the 49ers, his brother Joey plays for the chargers, and their father used to play in the NFL became the second family trio (Manning Family) to all be drafted in the first round.